What is JDM? The term stands for Japanese Domestic Market. The term is used to refer to vehicles and parts produced in the Land of the Rising Sun.
It's no secret that Japanese-made cars are among the most popular in the world and compete, perhaps, only with German brands. And even those are superior, as many motorists believe. And for this assertion, there are many reasons and reasons, for example, design, specifications, equipment, and opportunities for tuning. Today we will dive into a world full of beautiful and powerful cars, which won the love of real fans of cars. In fact, JDM is the whole universe!
The automotive industry has come a long way before Japan could become a country that produces some of the best cars in the world. The Japanese domestic market, like Moscow, was not built immediately. Initially, many of the companies that are now considered giants in the automobile industry specialized in the production of looms. However, this is not surprising, because the craft has a rich tradition, rooted deep in antiquity.
But the global industry was rapidly evolving, with new products appearing on the market, starting with kitchen appliances and ending with automobiles. Weaving was becoming less and less popular and unpromising in terms of profit. The empire needed to develop new trades that would make Japan important and necessary for the world. And the Land of the Rising Sun thought seriously about creating its own automobile concern.
Perhaps no one would have ever known what JDM was, because the automobile industry in Japan was developing quite hard. If not for the persistence of these people and the coincidence of circumstances. The first released cars were not original but copied European and American models. However, this approach was the only way to attract their customers and very soon gave good results. It was the foreign experience that formed the basis of the Japanese production strategy. In particular, companies came up with brands with catchy names: "Mazda, Nissan, Subaru. If the name was given in honor of the founder, it was slightly altered to simplify pronunciation. For example, "Toyota" is derived from the surname Toyoda.
The true birth of the Japanese Domestic Market comes from the outbreak of the Korean War. The United States made an unforgivable mistake: fascinated by military action, it began buying everything from Japan, including cars. Well, the Japanese, it must be said, did not miss the opportunity to take the lead. Moreover, they went further by placing extremely high demands on quality and strictly controlling the process of producing cars. This has become the main reason for success. Thus, JDM was born – first as a normal domestic market of the country, and then it became a culture, a movement which continues to develop and today, firmly holding the leading positions in the world.
A new era: about what is JDM today
Own innovation developments, use of the latest technology in the production, strict quality control, accurate planning, excellent discipline, and finally the unique of its kind management have done their job – Japanese cars have become the most popular and in-demand all over the world. Today the domestic market of the Land of the Rising Sun offers cars endowed with the following qualities:
Original interior and exterior design, in which unconventional solutions are applied.
Comfortable, achieved through a soft suspension, an almost silent engine, excellent controllability, and excellent driving characteristics.
Increased safety, due to strict quality requirements. For example, some models are equipped with an external airbag, which will save a pedestrian from hitting in an accident.
Inexpensive maintenance, widespread (parts for Japanese cars are easy to find in any city in any country) and economy.
Distinctive features of the Japanese domestic market
It is safe to say that JDM cars have no analogues in the world. They differ significantly from those produced for export. The JDM models are the top-of-the-line configuration, in which the interior is equipped with expensive materials:
leather;
wood;
Alcantara;
aluminum.
The package also includes the maximum electric package, sunroof, panoramic sunroof, improved vibration, and noise insulation, as well as many other improvements. Cars made for the domestic market of Japan are equipped with automatic transmission and air conditioning. But the mechanics are for true "gourmets".
Export models are somewhat cut down, and their quality is inferior to the original JDM-machines, even though there are absolutely no complaints to the first version – everything is on the highest level. But the difference between them is colossal, no matter how you look at it. Let's take the Nissan QG18DE engine as an example. If it has 126 hp on the Japanese domestic market, the export model can boast only 115 hp.
JDM VS world automobile market
In terms of exports, the JDM is second only to the United States. By the quality of produced cars, as many motorists affirm, only German brands can compete with JDM. Here we are talking not only about the models produced for the domestic market but also about those that are exported.
It would be silly not to emphasize the influence of Toyota Celsior on the world car market. This model outside of Japan was called Lexus LS400 and was produced from 1989 to 2003 (the last restyling). Without exaggeration, it changed the world and firmly took its place among luxury cars. Toyota's success was subsequently studied and analyzed by automakers from America and Europe, eager to release a model that would produce no less furor.
The impact of JDM on the Russian car market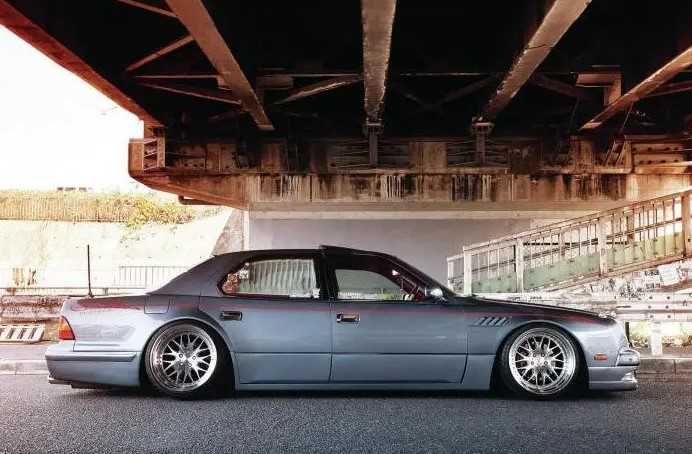 The influence of the Japanese automobile market on the Russian market deserves separate attention. The peak of popularity is in the 1990s. At that time Russia was just about to find out what JDM was. But the high reputation of the word combination Made in Japan has done its job, as well as the proximity of Japan to the eastern shores of our vast country. In addition, the original JDM cars were sold at a relatively low price. All of these reasons served as the beginning of large-scale importation.
Cars from the Japanese domestic market quickly replaced the classic left-hand drive domestic, American and European models from Vladivostok to the Urals. Needless to say, even the State apparatus moved into these vehicles. JDM cars had the better quality, more presentable appearance, and lower price, as well as it was much easier to find spare parts for them, which can not be said about the left-hand drive cars. Since 1993, there have been repeated attempts to prohibit the operation of right-hand drive vehicles from the Japanese domestic market on the roads of the Russian Federation, which was instantly suppressed by the "uprisings" of the inhabitants of the eastern regions. So in the technical regulations was not a ban on the use of right-hand drive vehicles, and it is unlikely ever will be.
What is the JDM style?
It is not enough to know the translation of JDM, you need to grasp the essence of the issue. Today, these cars are very easy to distinguish from other cars, as they have their own style with no less original name – old school. JDM in its pure form is a right-handed car, which year of manufacture no later than 2000, equipped with wide disks ("shelves"), external front, side, and rear bumpers, as well as other tuning elements, significantly altering the stock design car.
The body must be painted yellow, white, blue, pink, lettuce or purple. Carbon hood is obligatory (by the way, the fashion for carbon came exactly from Japan). Also, the body is decorated with lots of JDM stickers.
Technical tuning is made. The engine is replaced by a more powerful, automatic transmission by manual transmission, and suspension is made lower by means of adjustable screw racks.
JDM as a separate culture
Today JDM is a whole cultural movement, the meaning of which is to bring the car of Japanese manufacture in the form in which it is sold at home, as well as installation of tuning parts of popular brands. There are a huge number of online stores, groups in social networks, and projects where every fan of JDM can find original parts, tuning, and other elements for themselves and communicate with other fans of the culture.
JDM cars – what do they "catch"?
First of all these cars have a unique style. These cars are unique inside and outside no matter what they were: with and without tuning, left-handed and right-handed, old and new. JDM-cars have unsurpassed quality and high specifications. They are pleasant and easy to drive, and a rich interior makes this process even easier. Japanese cars are maneuverable, the variety of body types allows you to choose according to your needs and lifestyle. Of course, true connoisseurs of sports cars will also find your "Japanese" or serious "Samurai", which will become your best friend.
Popular manufacturers of JDM-cars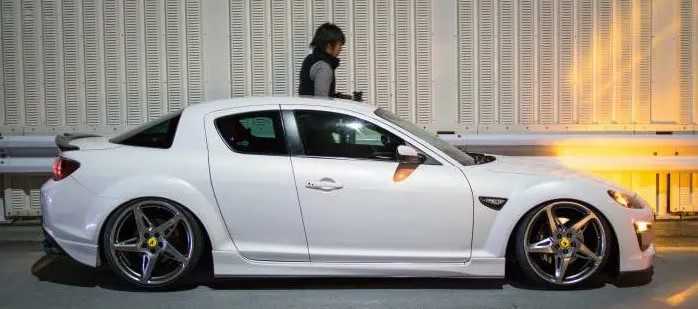 A brief description of the Toyota Celsior has already been given above and its role in the development of the world car industry. But it is not the only legend of JDM-cars. Not to be overlooked are such famous models as the Lancer from Mitsubishi, Mark II from Toyota, Skyline from Nissan, Civic from Honda, and so on. Also, the production of real JDM cars is engaged in no less popular Subaru, Mazda, Suzuki, Isuzu, Daihatsu, and Mitsuoka.
The inimitable original: how to buy a car from the Japanese domestic market?
A true "Japanese" is an exclusively right-hand drive car that has passed a certain mileage on the roads of its native country. There are several options for acquiring such a car.
Go to Japan on your own and buy a car at a used car lot.
Applying to a special agency dealing with the import of such vehicles purchased at auctions.
Your dealer can also help you to buy a used car at an auction.
Original spare parts for JDM cars from the Japanese Domestic Market
In addition to cars, you can buy original parts for Japanese Domestic Market cars. It was written above that they are inexpensive to maintain. Accordingly, the purchase of spare parts for any car will not hit your pocket – they are distributed at affordable prices, which are even lower than for Bavarian BMW and German Mercedes-Benz.
Wide distribution – this is another big advantage. Parts for Japanese cars can be purchased not only at JDM, but also in almost any city in Russia. Especially large selection, as it is not difficult to guess, in Vladivostok and in the Urals. It is possible to order parts through online stores.
Tuning as inseparable part of JDM-cars
A true JDM-car is a car that looks like a Christmas tree. It is necessarily painted in bright color, attracting attention, has huge disks and many other "frills". Such "cars" as if they just left the racetrack. And tuning for them is an integral part.
In addition to various external and internal decorations, such as body skirts, bumpers, and racing seats, sells a lot of different stickers JDM, "eyelashes", rearview mirrors, optics, brackets. So even if you get a "regular" Japanese car, it is easy to give it a style JDM. The main thing is to remember that tuning is the basis of JDM culture.
Japanese Domestics Market (JDM) term means tuning of automobiles of the domestic market of Japan.
Pure JDM style is a right-hand drive car produced before 2000 with wide old-school rims, exterior trim, and other elements which significantly change the stock car design.
The JDM style is characterized by:
SWAP Engine – replacing the original engine with a more powerful one;
SWAP Transmission – replacement of gearbox, from automatic transmission to manual transmission or from 5 to 6 speed;
Changes to the car's suspension setup, lowering with screw-adjustable struts (extremely low seating is not the goal);
Rims: shelf-mounted, Old school, with a huge offset;
The hood must be made of carbon fiber. It is from the JDM culture that the fashion for carbon came to us. The Japanese were the first to replace heavy metal hoods with lighter carbon ones;
Headlights with additional flanges on the body of the optics;
The color of the optics' diffusers is white or red;
Headlights covered with yellow film or yellow headlight bulbs;
Yellow fog lights;
Riveted arch extenders;
Tongue front spoilers or splitters from loaded versions of standard models;
Body-color – white, blue, yellow, lettuce, pink or purple;
Coverage of the body with stickers depicting the Japanese flag – the sun, a yellow-green badge, a snail with a turbine in the shell, the inscriptions in the style of "I Love JDM" or "Eat Sleep JDM", the image of the pig's face.
JDM style doesn't require all of the above. Sometimes it's enough to install lowered springs and Japanese forged wheels of the appropriate design and paint them in lemon color so that the majority would guess it tasteless, but connoisseurs and connoisseurs – following the Japanese style.
WHAT IS CARBON?
Carbon is a lightweight and durable composite material made by interweaving thin filaments of graphite and rubber. The filaments, which are oriented at an individual angle, are bonded together with epoxy resins and molded into sheets. The product belongs to the category of composite materials, a class of carbon plastics that combines several thousand different formulations.
JDM STYLE RIMS?
There are a number of unspoken rules and concepts, according to which each Japanese model fits a certain set of wheels, usually Japanese manufacturers.
"The right" wheels play a big role in the overall appearance of the car to match the JDM style. Old Japanese models of the 70s-80s usually have fancy old-school rims brought to perfection, and modern models have either aggressive disks with a "shelf" or laconic design "rollers" in the time tuck style.
Cars with arch extenders often have wheels with crazy insides, and also do not forget about the proper fitment/stance.
Often the wheels are painted in the most incredible colors – lettuce, blue, orange, purple, or pink.
Special chic – the wheels of the iconic model, painted in the corporate shade of some famous tuning company. For example, ultralight sports wheels Rays Volk Racing CE28n in the green color of the authoritative manufacturer of multipoint belts Takata will make any fan of JDM-culture respectfully tremble.
JDM-STYLE TINTING?
Japanese-style tinting means no film on the front hemisphere and a tinted rear hemisphere of the windows.
JDM STYLE MUFFLER?
If the muffler has been replaced with a non-standard muffler, it can often be seen as suspended askew.
Japanese Domestic Market (JDM) is a term commonly used to refer to cars (as well as other products) sold in the Japanese market.
Usually, models of cars designed for Japan differ from the same models designed for other markets or have no foreign analogs at all.
The main manufacturers of car models for JDM are Japanese companies: Toyota, Nissan, Honda, Mitsubishi, Mazda, Suzuki, Subaru, Isuzu, Daihatsu, Mitsuoka.
Imports to the JDM market are negligible, mainly represented by premium and luxury segment models, as well as models of Japanese firms manufactured abroad. JDM is second in terms of volume, second only to the U.S. market. JDM models are characterized by a fairly rich interior and high specifications. A distinctive feature is almost mandatory automatic transmission and air conditioning. JDM models have the so-called "right-hand steering wheel" (hereinafter "RH"), that is, the steering wheel is located on the right side relative to the longitudinal axis of the vehicle. Road lighting is performed in accordance with the standards of left-hand traffic, that is, the headlights shine to the left and have a focused image, which is historically consistent with the standards of Great Britain and Ireland, as that is where the first cars came to Imperial Japan. Imported left-hand drive models are allowed in Japan, the possession of which, on the contrary, raises the status of the owner due to the rarity and, as a rule, the high cost of such cars.
The usual period of car ownership in Japan is 3-5 years, rarely 7 years. After that, it becomes uneconomical to keep an old car due to the strict requirements of state technical control, so cars at that age are sold at a very low price, mainly at auctions specially organized for that purpose. The buyer of such a car can become a person from any state. The opportunity to "painlessly" change your old car for a new one is provided by Japan's highly developed credit and trade-in system. The buyer surrenders the dealer the old car at residual value, and this value goes towards the down payment for the new car so that the buyer just continues to pay the loan. As a result, the buyer constantly pays interest on the loan and always drives a fairly fresh car.
In general, the terms jdm as fuck, eat sleep jdm more belong to Americans.It is in Japan cars with such stickers or using of these words you will hardly meet. Well I haven't even met such stickers on cars in Japan on photos. There you will not find bright LCD displays, huge 20-inch wheels, and other attributes inherent in the American i-stickers. Of course, this does not mean that all cars in this style are expensive pieces of carbon fiber with one-liter gasoline tanks. It is quite difficult to drive such monsters in the city. But in general, there is a hint of motorsport in almost all cars of this style. Tow hooks are not hidden, and on the contrary stick out from under bumpers, even paired with stickers pointing at them. The headlights are glued crosswise, so in case of an accident, the glass or plastic is not scattered by small splinters on the track. Oil cooler lines sticking out of grills and bumpers of old-school JDM cars, and interior stripped of metal.
The special brightness of the JDM style is inherent, especially in drift cars. Do not be surprised if you see a huge sofa called Mark or Tourer V crashing sideways all in mirrored, shiny stickers, on different disks painted in wild colors, and the car itself is pink. A shredded 240sx, with a bumper assembled from its parts, fastened with plastic couplers.
After all, white is a classical color of JDM culture. It is white in Japan is considered a color of sports cars and fast cars. For example, in the UK a classic racing thinks dark green, but the main palette is again a bright and acid color. JDM cars do not show cars. This car is somehow connected with different competitions. That is why if you are trying to flatten a fender with side windows, just hit it with a hammer, and put a couple of bright stickers on top. Of course, this is more suitable for those cars that are again involved or in drifting or riding on the ring, etc. Just driving a wrecked car will not add you respect. In general, this is madness, which should just understand.
Perhaps one of the main and simple principles of JDM-style is asymmetry. The same stickers are mostly molded only on one side or one place. Opticals as well as other car culture has their own place. Most often it is just a stock, because it is a shame to break expensive optics on the track, and faster cars from it will not go. Light bulbs also with yellow light. The option with fiery red headlights, repeaters, and fog lights is also popular, but it is more of an Americanized version. After a boom in drifting, which especially thundered in America after the SEMA show in 2006, which brought together stars of the Japanese D1. Nomura, Kumakuba and other eminent people. Americans, waking up, have started to penetrate into the Japanese car culture. For the most part, they brought orange turn signals, which are generally not found in Japan. Just in the ranks of JDM stickers were added, so-called Shocker. In slang, it is "hand gesture". It has nothing to do with the Japanese "sticker" as such.
What is JDM? Literally, the acronym stands for Japanese Domestic Market, which means "Japanese Domestic Market. Strictly speaking, the term is used not only for cars, covering a variety of goods and services. But practically always, we refer to the concept "GM" just to cars. About why this happened and what implies JDM in a broader sense, we will talk in this article.
Shortly about the main thing or what is JDM?
This label is applied to all types of goods and services offered by the Japanese market. However, most often this magic abbreviation can be heard for the cars which have passed some external and even internal styling. Over time, JDM evolved and formed into what we can observe today. The simple terminology grew into something more than just a set of letters, becoming something of a hobby for young guys and girls who love cars and speed.
Today JDM is a style, it's a subculture, which consists of a huge number of young people around the world. Of course, a car without tuning can't be considered as such. But first things first.
Koleshiya, Koreisha
Koleshiya is a Japanese spelling and pronunciation style word for drivers who are 70 years or older. At the age of 75, it is obligatory to have a sign or sticker on the car. Koleshiya may be used even if you are under 70 years of age, as long as it affects your driving. Of course, Japanese people can not come up with something just like that. There should be some logic and meaning in everything. Soshinoya and Koleshiya symbolize leaves. Soshinoya is yellow-green as you can see in the photo above. Koleshiya is yellow-orange and so is the transition from being an adult to become more mature.
Bbrrrrrr….stop! What do leaves and driving skills of civilian drivers have to do with it? We are talking about cars in style! Now let's talk about the meaning of these stickers in JDM style. Actually, everything is simple. Soshinoya is New School.
Most likely it is a car after the '80s, 85's. It is bright colors, motley "labeling", modern design disks, without half of the interior with only buckets, low clearance, dodgers, and other things. Koleshiya is Old School.
Fastback to '75-'80's. Relaxed appearance, original and chrome-plated parts, original or corresponded to the time wheel design, original parts and mechanisms are kept in original condition, parts and mechanisms are mostly stock, oil cooler pipes are often sticking out, as in Bosozoku style.
Soshinoya
Soshinoya may be taken to mean inexperienced driver or simply an inexperienced driver, but the Soshinoya sticker or magnet may be appellation for drivers with less than a year of driving experience, or for those who consider their skills to be imperfect.
"Dude, check out my new soshinoya badge, now my Silvia is JDM as fuck!"