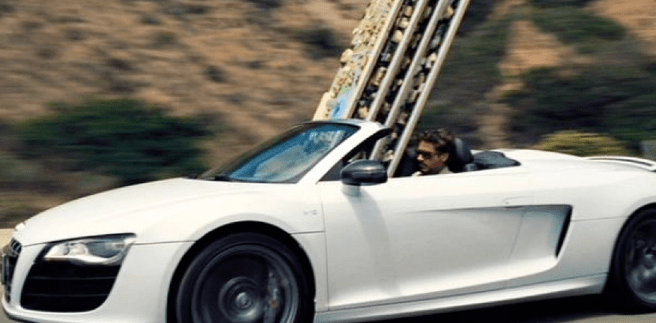 The Russo brothers' new movie "The Avengers. The finale features two Audi electric cars: the e-tron Sportback and the e-tron GT. It is not the first time that the characters of the next Marvel Comics adaptation drive German brand cars.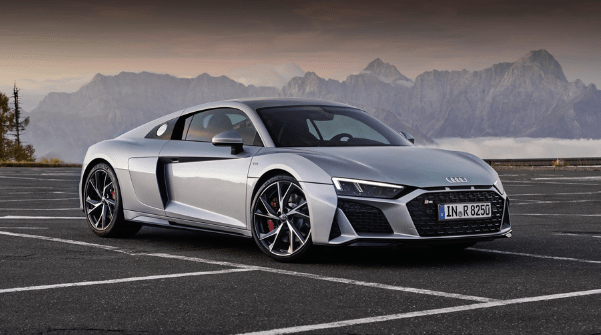 History of Audi and Marvel Studios cooperation
In 2008, in the movie "Iron Man" Tony Stark drove a legendary silver Audi R8. After the release of this film, the demand for the two-seat sports car increased several times. In the continuation of the saga – "Iron Man 2" – the main character drives a white V10 Spyder of the same series R8. In 2013, the third part of "Iron Man" was released, in which the red e-tron Prototype R8 acts as Tony Stark's Audi.
After an eight-year partnership with the Iron Man franchise, Audi continued to work with Marvel Studios on "Avengers. Age of Altron" and "Avengers. Captain Marvel." The A3 Cabriolet, TTS, new R8, and e-tron Sportback models made appearances in these films. There's a funny episode in "Captain Marvel" in which the main character is told that she has to wait for thee-tron Sportback to charge up. And then, to avoid waiting, she charges the battery with her superpower.
And now another Audi and Avengers collaboration, the 2019 comic book adaptation, "Avengers. The Finale." Unfortunately, an unfortunate oversight was made in the film when putting together the soundtracks. In one of the key episodes, Tony Stark races an e-tron GT, with the all-electric model somehow making the sound of a gasoline engine. However, this curiosity only drew additional attention to Audi electric cars.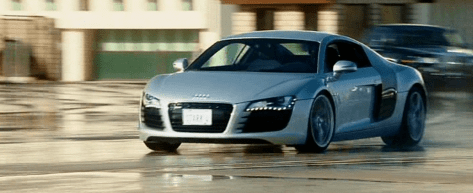 Technical specifications of the e-tron Sportback and e-tron GT
There are three electric motors in the Audi "like Tony Stark's" modification of 2020. And two of them are in the back. These two motors provide vectoring of traction on bends which functions in combination with an electronic system of stability of the automobile.
The total power of all three units is 503 hp or 370 kW. The maximum torque is 808 N‧m in standard mode and 973 N‧m in overboost. These figures are significantly higher compared to previous versions of the e-tron. The speed characteristics of electric cars are also at a premium level. The maximum speed is increased from 200 to 210 km/h. Acceleration to 100 km/h takes 4.5 seconds, which is 1.2 seconds faster than the e-tron 55 Quattro version.
If you would like to buy an electric sports car-like Tony Stark's, please contact an official Audi dealer in your city for information.