The new model premiered in 1987, and sales began in 1988. In 1991, an all-wheel-drive version of the BMW 525ix was launched on the market.
Left to right (1-2-3 generations)

The E34 has been updated twice. The first time in 1992 – the modified version can be identified by different mirrors. The new ones were much more harmonious and got more aerodynamic forms. The M50 engine received a VANOS variable valve timing system, and the 4-speed automatic was replaced by a 5-speed automatic. To improve safety, the driver airbag was no longer required at extra cost and was included in the list of standard equipment, as well as ABS. Two years later, the E34 underwent another restyling. This time the front grille was changed, which became wider. Henceforth the German sedan was mandatorily equipped with two airbags – driver and front passenger. In 1996, the E34 gave way to the next-generation BMW 5 Series E39. A total of 1,300,000 copies of the third generation were sold.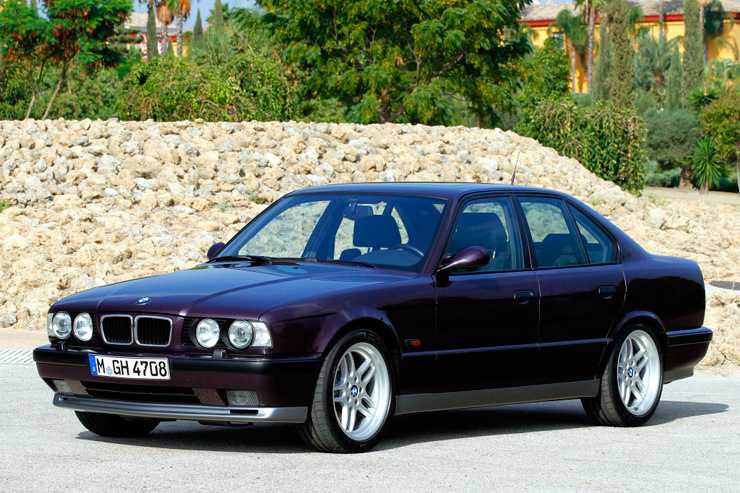 Engines.
Gasoline:
R4 1.8 8V (113-115 hp), 518i;
R6 2.0 12V (129 hp), 520i;
R6-VANOS 2.0 24V (150 hp), 520i;
R6 2.5 12V (170 hp), 525i;
R6-VANOS 2.5 24V (192 hp), 525i, 525ix;
R6 3.0 12V (184 hp), 530i;
V8 3.0 32V (217 hp), 530i;
R6 3.4 12V (211 hp), 535i;
V8 4.0 32V (285 hp), 540i;
R6 3.5 24V (315 hp), M5;
R6 3.8 24V (340 hp) M5.
Diesel:
R6 2.4 12V (115 hp) 524td;
R6 2.5 12V (115 hp) 525td;
R6 2.5 12V (143 hp) 525tds.
Looking at such a wide range of engines, there is a dilemma – which engine to choose, more powerful or more economical. But before you make your decision, there are a few things you need to be clear about. If you want a relatively economical gasoline engine, you should pay attention to the 2-liter engine with the VANOS variable valve timing system. However, it is necessary to consider that sometimes this system fails. Dynamics with such an engine is not impressive – 10,6 seconds up to 100 km/h. But small fuel consumption and rare failures are guaranteed. The 8-valve 1.8L is not even better to consider – it is too weak for this model. Much more preferable 120 hp BMW 520i with outdated M20V20 engine, which the Bavarian inherited from the previous generation E28. Its disadvantages: the wear of the camshaft, rocker arms, valve seats, and sometimes the valves themselves. But the best compromise between fuel consumption and dynamics is provided by the 2,5-liter gasoline engine, especially its 24-valve version. Fuel consumption in the city is about 15 l/100 km, and outside the city – up to 10 l/100 km.
All 12-valve versions of gasoline engines easily overheated, which leads to a breakdown of the gasket under the head, and sometimes to damage to the head itself. To rule out the possibility of an incident, you need to constantly check the condition of the thermostat, and look into the coolant reservoir much more often than in any other car. But above all, you need to pay close attention to the engine temperature gauge.
A typical disease of 6-cylinder gasoline engines is water pump failure. Depending on the series, they had a plastic impeller, which became brittle and separated from the shaft as a result of high temperatures. This led to overheating of the engine and deformation of the cylinder head. It is comforting to know that pumps with a metal impeller are now available.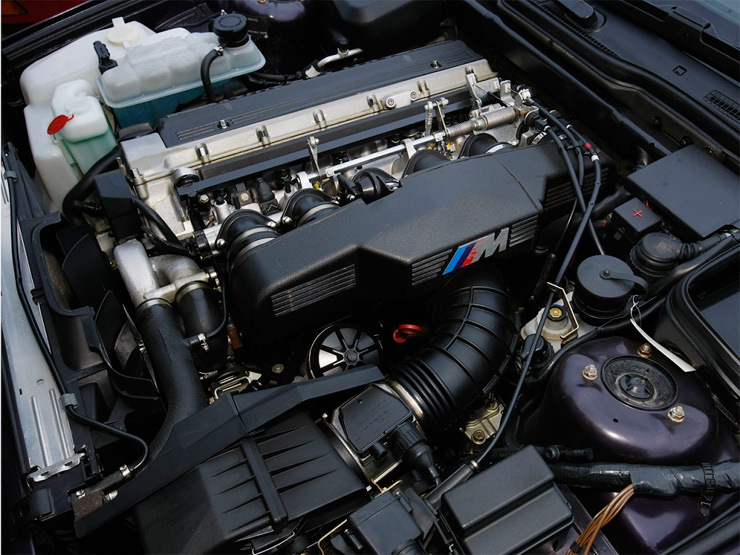 The viscous fan clutch also requires attention. In many copies, it has already failed. Its malfunction can also lead to overheating of the engine and, consequently, to damage of the blockhead. The powerful V8 engines installed since 1992, as well as the top-of-the-line M5 model, guarantee not only sporty dynamics but also huge fuel, maintenance, and repair costs. The other gasoline engines, while absorbing an impressive amount of fuel, generally do not cause much trouble in operation. However, we must take into account that the BMW 5 E34 is no longer young, and therefore malfunctions associated with high mileage is quite natural.
It is better to avoid diesel modifications. Almost all of them have to solve problems caused by overheating the head block, which then cracked. In addition, the injection system is capricious and the turbocharger is not too durable. Besides the diesel versions already have astronomical mileage. An attempt to find a non-runner border on a miracle!
The engines of the M20 series (520i and 525i), and also engines of 518i and 524td versions are equipped with a timing belt, which should be changed after every 60,000 km. The other units are equipped with an eternal timing chain.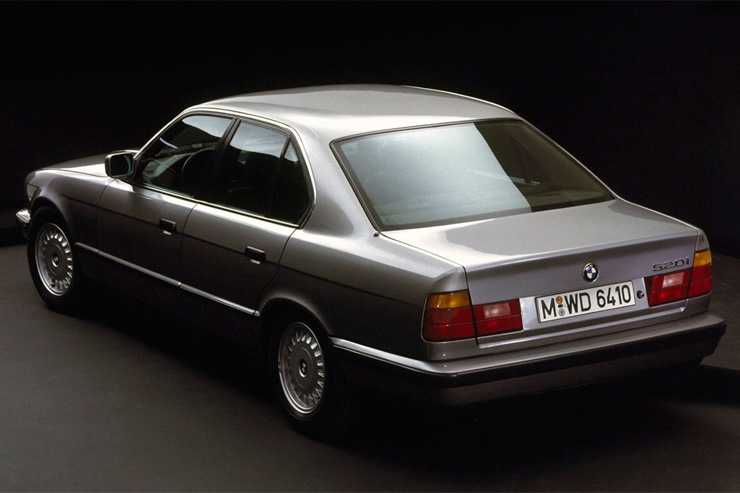 The E34's chassis provides an excellent combination of comfort and handling, with a traditional BMW bias towards the latter. The entire interior is focused primarily on the comfort of the driver: the dashboard console is turned to his side, which makes you feel like a racing car pilot. The driver's seat in the expensive versions has five electric adjustments, and the seats for the M-series and M-sport package have side support as well. Everything is arranged in such a way as to ensure a spacious seating position exactly on the front seats. The suspension of the car is not too soft, but with enough high quality of coverage, it is comfortable enough. Also for this generation is characterized by high-quality factory noise insulation. The visibility in general is good enough, but it is difficult in the rear direction.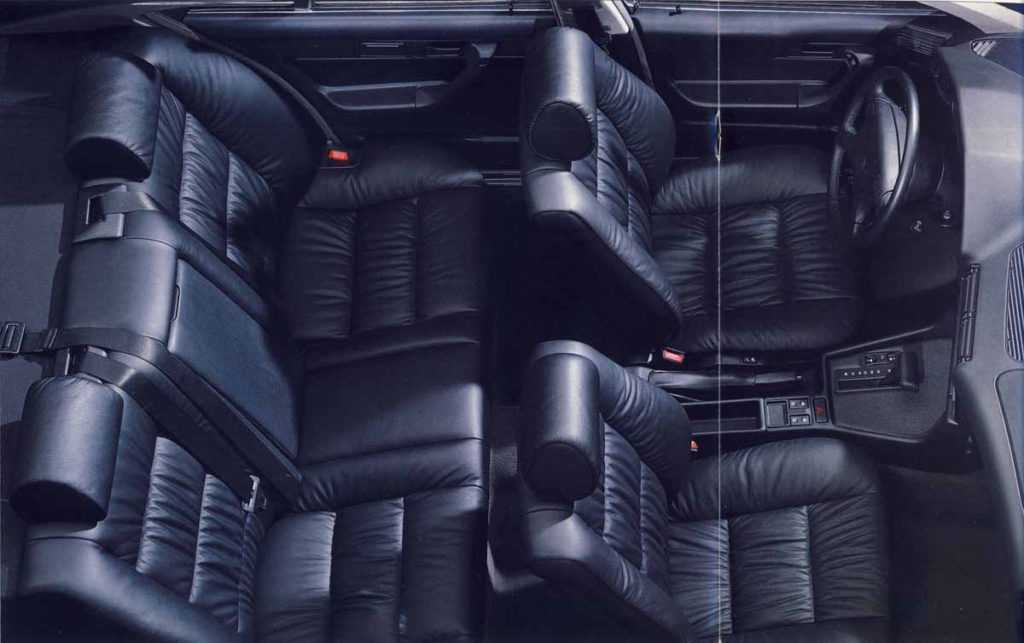 All add-ons, not counting ABS from Bosch and airbags for the driver, were offered only as options. A Servotronic could be included – when maneuvering, the power steering develops full power, and as the speed increases, its action decreases, which increases the accuracy of feedback. Brakes also have powerful deceleration and excellent informativeness. ABS works softly and accurately.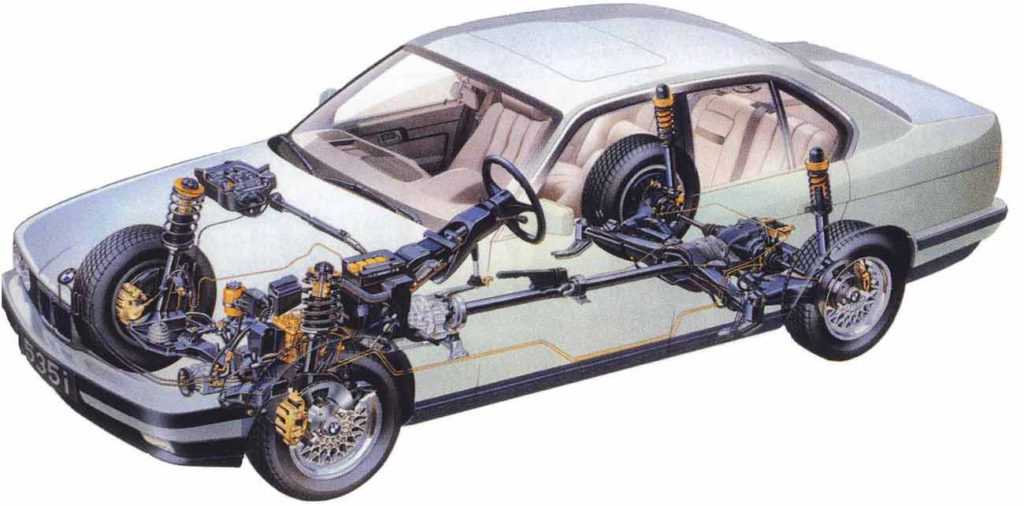 The BMW 5 E34 is considered one of the most reliable German cars of the late 1980s and early 1990s. Some would argue that the Bavarian sedan can be compared to the Mercedes-Benz W124 in terms of reliability. Today it is almost impossible to find an E34 in good condition. But if you succeed, you will be rewarded with excellent handling and dynamics, very rich equipment, decent comfort, and timeless design.