In the course of operation of the Chevrolet Cruze, a situation may occur when it becomes impossible to open the fuel filler flap. This usually occurs at the most inopportune time.
You can handle the situation and open the hatch with the help of improvised means. To do this, you need to use the instructions below.
Slip a plastic card vertically under the cover on the side of the brake lights.
The hatch will subsequently have to slide along it, as on rails.
Slip the second plastic card from the other side.
Remove the plastic cover by pulling it towards the brake lights.
In the figure below marked in red the place of attachment of the decorative part of the hatch.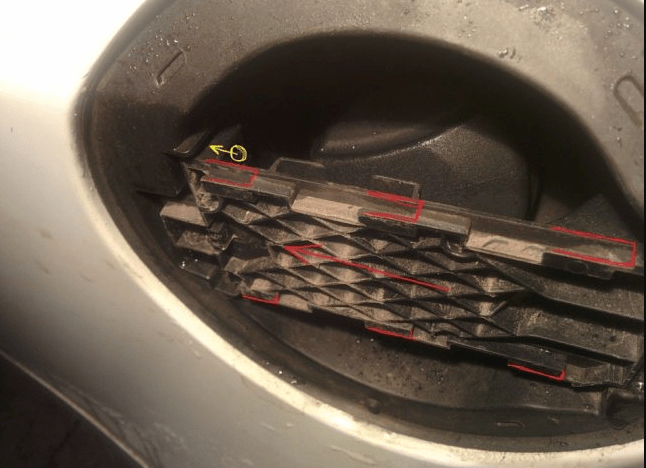 Press the pin in with a screwdriver. After that, the problem with the hatch that does not open will be solved and the access to the fuel hose will be opened.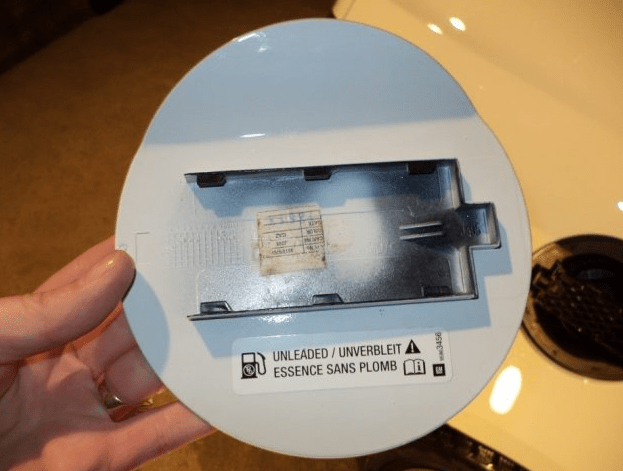 Jammed gas tank hatch
The most common causes of a stuck gas tank hatch:
Electric actuator malfunction – repair requires disassembly of mechanism.
The mechanism is frozen – the malfunction will pass after putting the car in a warm garage.
Mechanical failure – repair is only possible by replacing.
To repair a stuck fuel filler flap, follow the instructions below.
Emergency opening of the jammed hatch cover.
Dismantle the electric lock actuator, which is secured with plastic clips.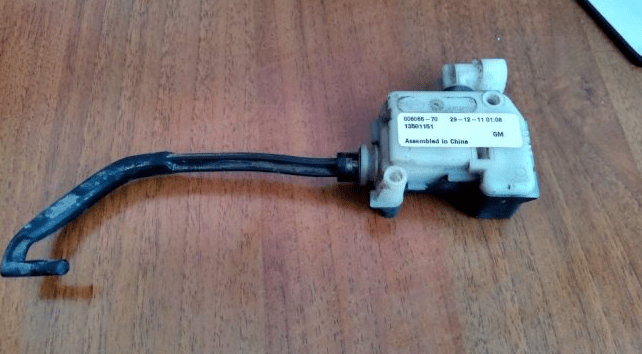 Carefully divide the body of the electric lock actuator into two halves. It is important not to damage the inside of the mechanism.
Carry out the defect inspection of the plastic gears and the electric motor.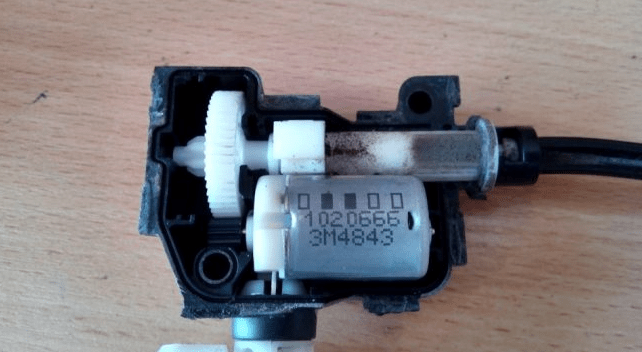 If there are defective elements, replace them.
Check the function of the electric motor at idle.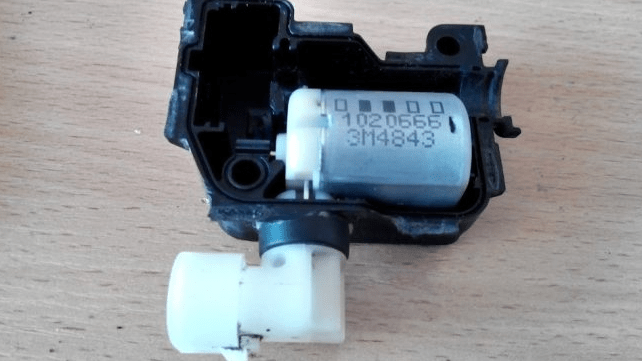 Lubricate the mechanism and proceed to assembly.
Using a soldering iron, connect the halves of the housing.
Assemble everything on the car in the reverse order of removal.
Check the operability of the gas tank hatch.