Acura will be a class above, but it does not have air suspension, as the Touareg will be worse off-road. But there are seven more seats in the cabin.
The MDX is more expensive for a complete set. 290 horsepower engine, 3.5 liters, there is even a hatch. Touareg is a little bit cheaper, but if to get to a full complete set of the car as Acura, it will cost the same and it is with a 3,6 liters engine of 249 powers without air suspension.
Given all this, we can assume that the price is the same, but the pros and cons of all have, but the Touareg is certainly more passable, if air suspension, VW is easier to service than Acura
Certainly worth a test drive on these cars to determine. this is the surest way, compare prices for maintenance, warranty, discounts, look at the prices of used cars – who loses in value faster. and most importantly your sensations!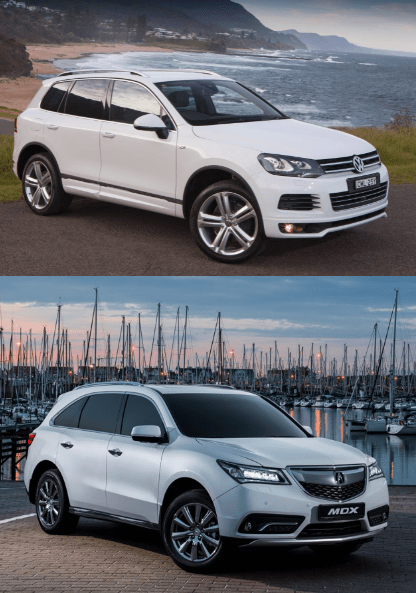 It is worth noting that the very reliable Acura MDX, German Volkswagen is inferior in this aspect. There are people who are switching from BMW X5 to MDX.