You can set the time manually or via GPS.
Select: MENU key > Time control key. Time You can set the time manually. To do this, set the Time control to manual.
The date;
The date can be set manually. To do this, you must set the Time Control to manual.
Time control: all on manual. Manual: all-time functions are set manually. GPS: Time and date are adjusted by GPS according to the manually selected time zone. In case of a time zone change, the corresponding time zone must be immediately adjusted in MMI. Automatic daylight saving time.
When automatic daylight saving time is enabled, the time is automatically advanced/reversed one hour at the beginning of the daylight saving time/winter time period.
Manual Daylight Saving Time
If it is on, one hour is added to the set time.
Time zone
When the relevant time zone is selected, the list of countries in the time zone is displayed as an example. Time format
When set to 24h, the time display shows, for example, 13:00. When set to AM/PM, the time display shows e.g. 1:00 PM.
Date display format
When DD.MM.YYYY is set, the date display shows e.g. 31.12.2013. When set to MM/DD/YYYY, for example, 12/31/2013 is displayed. The YYYYY-MM-DD setting displays, for example, 2013-12-31.
If you see "The selected system is currently unavailable", you need to uncheck the "synchronization over the Internet" box. If that doesn't work, reboot the system.



If that doesn't work, try one more option
To restart the system (Reset), briefly press the following keys simultaneously:
rotary-push controller;
the upper right multifunction key;
MENU.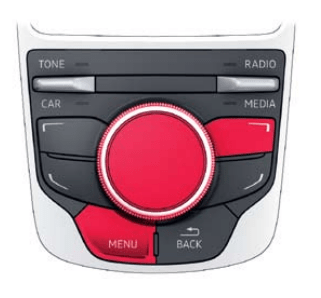 The Development menu is used, for example, to update the software. To enter this menu, press and hold the following keys one after the other:
the upper left multifunction key;
BACK.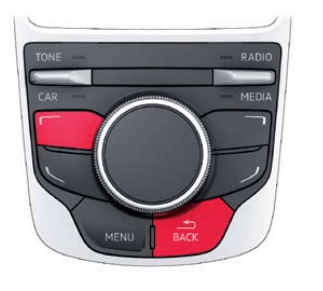 To make a graphical copy of the current display on the MMI display, you need to insert the SD card into the corresponding reader, and then press one by one and hold down the following keys:
the lower-left multifunction key;
the lower right multifunction key.
On the MIB Standard, the display briefly goes out to confirm that a copy has been saved, and on MIB High, the message "Taking screenshot" appears in the upper left corner of the MMI display.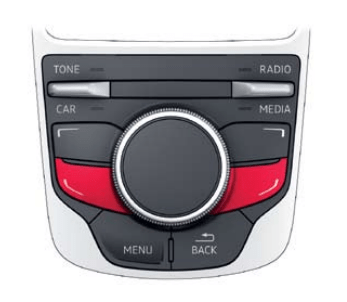 Restarting the system on Audi Radio (MIB Entry)
To restart the system on Audi Radio, press and hold down the following keys simultaneously for at least five seconds:
Press the ON/OFF key;
forward key.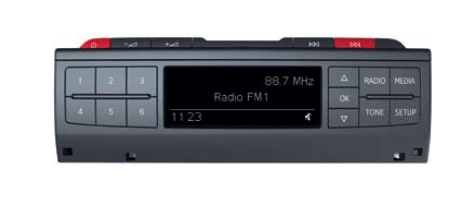 If none of the methods helped you, then contact an authorized Audi dealer.