The battery in the Dodge Journey is located in an unusual location for most car batteries: it is mounted on a bumper shelf under the left side headlight. The wheel arch liner can't protect it from dirt flying off the wheel, creating a corrosive environment. Therefore, when replacing the battery, you almost always have to replace the terminals as well.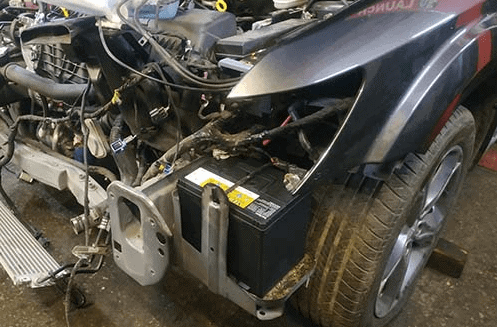 Usually, the battery replacement on the Dodge Journey is done by removing the left front wheel and part of the fender. Manipulation to remove the battery, fix it, and put the terminals through a niche in the fender is not the most convenient and "clean".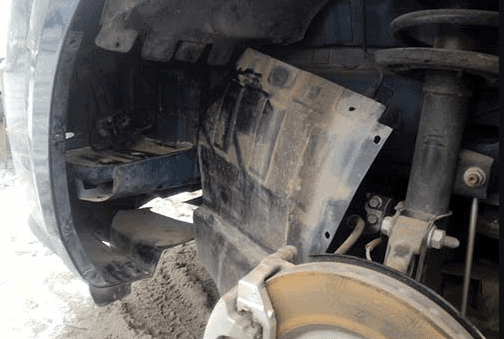 Important: "Asiatic" with 200mm high body + 20mm terminals, without removing the bumper is very problematic to install and secure.
The size of the basket allows you to install a battery up to 25 cm long, and 19 cm high.
Given the inability to easily replace the battery with a new one yourself, or dismantle it to charge it with a stationary charger at home, we recommend buying only a premium battery for your Dodge Journey: a powerful and reliable one. You should also not wait for the "natural death" of the battery, but rather change it routinely every three years, with the replacement to be carried out at the service
Dodge Journey battery selection rules:
Only a battery with a left-hand "plus" (straight polarity) will fit;
60-65 Ah ;
the battery does not need to have a bottom rim, because the battery in the Dodge Journey is secured at the top with a clamping plate;
for all gasoline engines can be used battery capacity 60-64 Ah, size 245h175h190 mm or 245h175h175 mm
Important: When the battery is replaced, nothing more than a routine reset of the stored values in the control unit occurs in any Dodge Journey model or configuration. De-energizing the system during battery replacement resets the daily mileage and injection system RAM tables.
The Dodge Journey uses the Intelligent Battery Sensor (IBS), which is a smart battery sensor (located on the minus terminal).
In addition, the car uses starters that don't require high cranking currents from the battery. Improved ECU programs for cold and hot starts of the engine: switching on start from 40-100 engine rpm, mixture enrichment control by rpm and temperature, RPM position, ignition angle dependent on rpm, reduced fuel injection time, multi-spark plug mode at low engine rpm.
Always install a quality branded battery in the car, selected according to the characteristics required by the manufacturer, not according to the advertising slogans of battery sellers.
In this video we will show you where the battery is located on Dodge Journey